Photoshop Disasters
http://photoshopdisasters.blogspot.com/
There are a lot of amateur photo-shoppers out there, Myself included.
This site is dedicated to the art of truly dreadful photo-shopping from the Professionals!
Here are some of the examples…..
From Sports Illustrated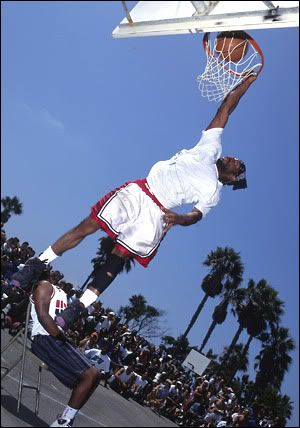 Dude where's my head gone!!!
More after the jump.

From the Brazilian Playboy comes the woman without a mother……. that must be Eve then?

Batman sure likes window frames……… and what is up with the reflection on the floor?????