http://englishrussia.com/?p=2094#more-2094
When all the parking slots are busy, then you can express your protest parking in some not so usual way.
http://news.bbc.co.uk/2/h…and/7472490.stm


Police are investigating a crash in which a £30,000 SUV ended up parked on top of two other cars, one of them a Porsche sports car worth up to £45,000.
It happened at about 1700 BST in the car park of the Co-Op supermarket on Belfast's Lisburn Road.
The vehicle, an automatic Lexus, drove over the Porsche and a Toyota Celica, which were parked directly in front.
The Porsche Boxster was damaged on its wing and bonnet, while the Toyota Celica was crushed.
One person, believed to be the Porsche driver, was taken to hospital.
His injuries are not believed to be life-threatening.
The BBC spoke to the driver of the Toyota, but he said he was "not in the mood to give interviews".
How to park a car in Russia!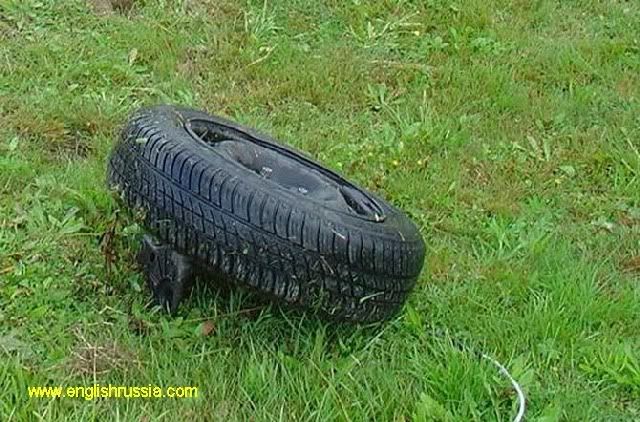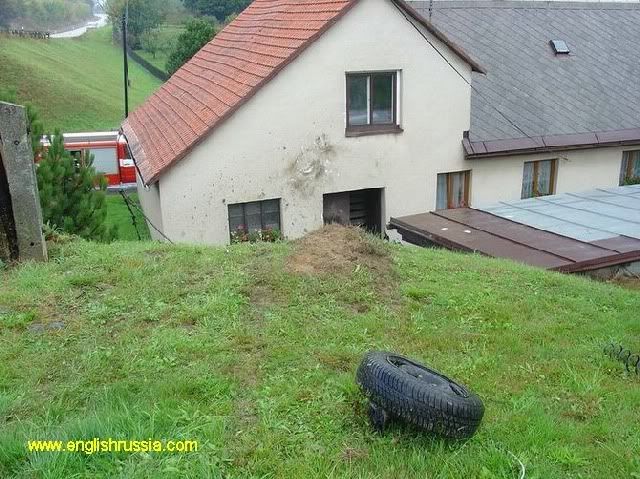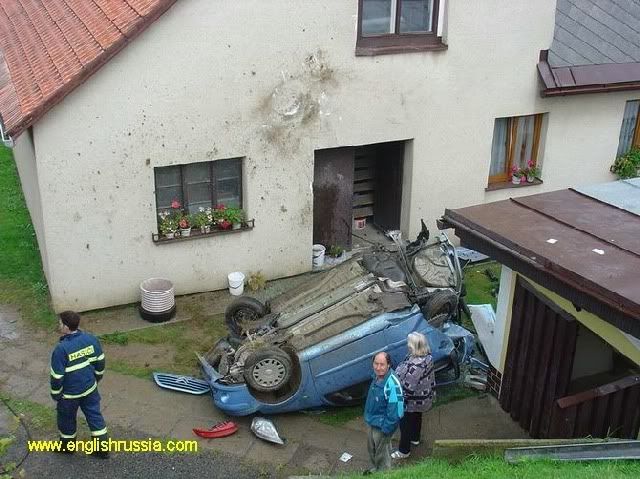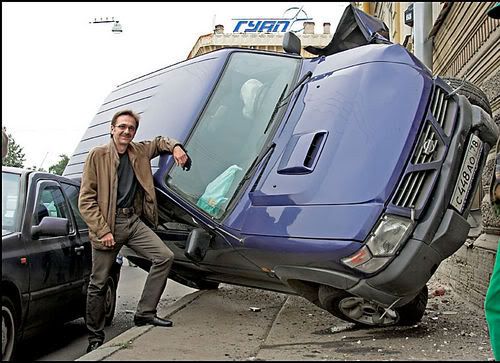 Nissan SUV's are big vehicles!
In a big city there isn't always space to park your car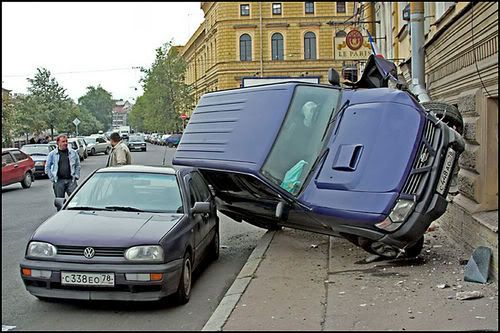 So going on two wheels and parking on the kerb is making use of the 3 dimensions of space!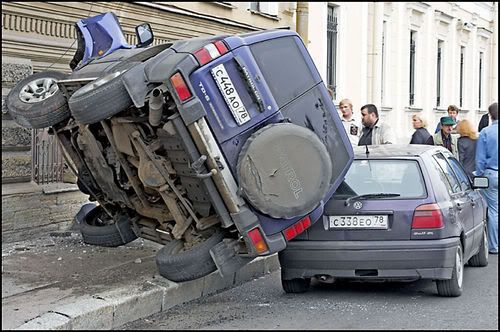 Even using another car to make full use of the space is acceptable!


What is a wee scratch between friends?